An experienced and trusted team of business and start-up experts ready to answer your questions.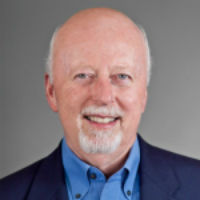 Bryan Brewer
Advisor on Investor Funding
Read Bio
Bryan Brewer, founder of Funding Quest, provides educational and consulting services to early stage entrepreneurs seeking investor funding. His services include helping with fundability assessments, funding strategies, financial modeling, business plan reviews, and investor pitch coaching.
Since beginning this work in 2001, Bryan has helped his clients raise more than $100 million in investor funding. Bryan also serves as the Executive Director of Keiretsu Forum Academy, Northwest Region, where he manages the delivery of educational programs for entrepreneurs and investors, including the four-day Building a Fundable Company program.
In addition, Bryan is the creator of the Minimum Fundable Company® Test (www.mfctest.com), a free self-assessment tool that provides a startup company with a measure of its fundability.
Patti Brooke
Business Development for Entrepreneurs
Read Bio
Patti develops strategy, digital marketing, and business development insights for startups to realize sustainable growth. As program manager for First Look Forums, she worked with dozens of entrepreneurs, helping pitch their ideas to angel investors. Patti's consulting work has included medium-sized companies such as Zetron and Intellectual Ventures as well as early stage start-ups LearnBig, Autograph, Vela, and eBallot.net.
As an executive she's worked for Microsoft, Washington State Department of Commerce, Washington Technology Industry Alliance, and Seattle Cancer Care Alliance, Proton Therapy Center. Patti was an early Board Chair of Rainier Scholars and currently sits on the board of Seattle Arts and Lectures. She's an active reader, hiking and traveler, and plays a lot of tennis.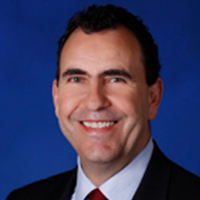 Jose Eduardo Campos, EMPA
Author, Speaker, Trainer, Consultant
Read Bio
Working with Accelement's entrepreneurs, Eduardo develops value propositions, analyzes business strategies, and uncovers effective partnerships to drive business growth both in the US and abroad. He facilitates collaboration with large audiences across public and private sectors, many times in cross-cultural environments.
An example of an innovative program to build bridges between people, processes, and technologies, "GameOn!" is a recent partnership created between Microsoft, Real Madrid Foundation, and Central Washington University. It combines entrepreneurial coursework, coding skills training, and sports, enabling middle and high school students to pursue scholarships and an advanced degree. As Director of Emerging Business Team at Microsoft, Eduardo developed successful business strategies for entrepreneurs in many parts of the world.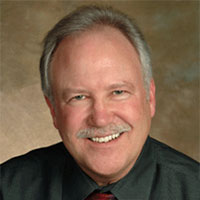 Ken Carlson
Investor Relations and Strategies
Read Bio
Ken Carlson helps entrepreneurs prepare for the rapid-fire questions that come during pitches to investors, business partners and prospective employees/partners.
Ken has more than 40 years experience in the financial services industry working with advisors and an investor in a variety of technology startups, focusing on investor relations and networking. He has held senior roles in technology start-ups as well as international financial institutions.
At Accelement, Ken will review product and business concepts, pitches and executive summaries and offer observations based on experience as a coach and investor. His networking experience makes him a connector to prospective investors, consultants and business partners in Washington's entrepreneurial community.
Bob Day
Technical Product Development
Read Bio
Bob Day engages with entrepreneurs as a coach or advisor to improve code development, design-led process optimization, product design strategy, and technical product management. Passionate about driving customer value, he focuses on bringing IoT/web-enabled hardware, connected devices and media technology to the consumer.
Having started over a dozen companies, Bob answers questions about business models, contract software development, and product ownership. He specializes in verticals such as consumer electronics, food and beverage, hospitality, alternative energy, social enterprise, and online media. Although focused on complex, technical problem solving, thoughtfulness, integrity, and humanity guide his efforts.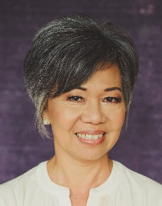 Hien DeYoung
Entrepreneur and Executive Coach
Read Bio
I'm an entrepreneur and executive coach, and I'm also a mentor, founder and co-founder, experiencing all sides of the startup process. I've helped founders and CEOs build companies and pursue fundraising resulting in $300m investments, including an IPO. I'm a Certified Coach, accredited by the Hudson Institute of Coaching, as well as a seasoned human resources executive.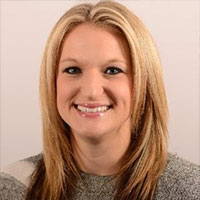 Claire Dillow
Networking and Pitch Consultant
Read Bio
Claire's work with entrepreneurs, focusing on new business development, presentations and content marketing, shows founders how to build relationships, maintain connections and generate business throughout the Pacific Northwest. She understands how the mix of event attendance and participation, timely content development and marketing automation, can help founders successfully target business leaders and investors with their messages.
She has worked in every facet of the startup ecosystem from recruiting investors, industry experts, thought leaders, and executives as panelists and speakers, to managing events like First Look Forum, WTIA's accelerator program, and Zino Society's investor summits. Claire shows how to bring high energy, passion and a positive attitude to presentation pitching.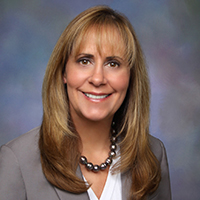 Linda Fleming
New Business Strategy
Read Bio
Linda works with individuals and teams to develop the tools, process, skills and information needed to successfully compete for new business. She helps people understand their own communication style and how to recognize and adapt to different types. With this new insight, her clients can build the rapport and trust they need to connect with those they want to persuade.
Linda served as a lead business development trainer and consultant for the WJF Institute in Austin, Texas that worked with professional service firms, high-tech companies, financial institutions and media companies to develop and execute business-winning strategies, proposals and presentations from the ground up.  She earned her J.D. from Seattle University School of Law and attended the Georgetown University Leadership Coaching program.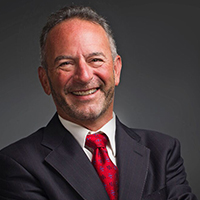 Mike Floyd
Financial Strategy and Wealth Management
Read Bio
Mike believes in giving 110% to everything he does, whether it's building a manufacturing business, crafting a financial plan, brewing great beer or dreaming up new inventions.
Based on his wealth of experience, he coaches in many areas including manufacturing, business strategy, financial planning, pitching to investors, and patent strategy.
As a native Seattleite, Mike taps into an extensive network of contacts here in the Pacific Northwest as well as nationally. His success in working with individuals and businesses comes about because he loves every minute of it.
Jessica Hickey
Operational Process Design
Read Bio
Jessica Hickey's strategy and operational acumen benefits large and small companies, public and private entities, and not-for-profits by giving them a solid foundation to execute at the highest level. Focusing on financial systems and controls to improve performance, Jessica helps companies develop processes that scale as their business grows.
Jessica believes nimble organizations excel with real time reporting and analysis so decisions can be made quickly. She mentors executive teams to avoid or remove obstacles by applying robust information sharing technology. And to cope with rapid change she teaches interpersonal skills that foster accountability.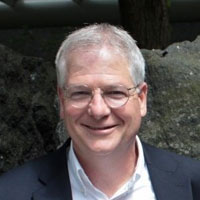 Dr. John Inman, Ed.D. M.A. DDPE SHRM-CP
Human and Organization Systems Leader
Read Bio
John gives founders tools to drive their target model, and push a sustainable competitive advantage to their markets. He also coaches entrepreneurs in investor/donor relations, fundraising, and program management.
He helps leaders thrive in complexity, uncertainty and ambiguity and designs organizational systems that put the humans first. Results include over 300 teams successfully launched in the last 10 years.
John's work with generationally diverse leaders creates cultures where team members grow past what is known into the future and realize their potential. Business development, marketing and communications experience rounds out his background. John teaches at the Milgard School of Business, University of Washington, Tacoma along with his consulting practice.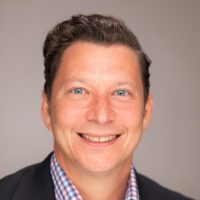 Bobby Jaffe
Business Strategy Development
Read Bio
Bobby's deep entrepreneurial experience, with both B2C and B2B companies, branches into emerging technology, clean energy, entertainment, lifestyle, healthcare, retail and consumer packaged goods. He helps founders develop a strategic vision of their early stage company.
By building business and marketing strategies across a spectrum of industries and technologies, he brings mission and vision to life. Focusing on the needs of entrepreneurs, Bobby, gets to the essence of "Why" a company exists and "How" to position it in the marketplace for success.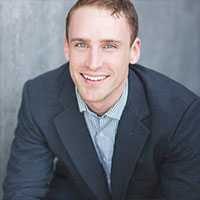 Dane Jessen
Accelerator Advocate
Read Bio
Dane works closely with startups to refine their business strategies, critical processes, and execution plans, specifically focusing on entrepreneurial, life sciences companies. In his coaching practice he focuses on critical-path, project management.
A graduate of University of Washington Tacoma (summa cum laude), Milgard School of Business, Dane administers the incubation program at the Readiness Acceleration & Innovation Network.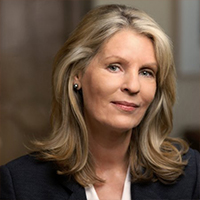 Ann Knight
Strategic Marketing Management
Read Bio
Ann helps companies set their strategic direction by helping them define and execute their marketing plans, starting with their value proposition and targeted messaging. As a serial entrepreneur, Ann values an integrated marketing approach to create strategic, high-impact and sustainable communications vehicles.
Ann co-founded Teragren Bamboo Flooring Panels and Worktops with David Knight and built the company into a leading brand for consumers and trade professionals, rated #1 in the hardwood flooring category by Consumer Reports. Ann is co-founder of Resource-Fiber, Bamboo Fiber for Industry, where she is Executive Vice President and Chief Communications Officer.
Ann also shares valuable experience in start-ups, global distribution, mergers and acquisitions and sustainability.
David Knight
Entrepreneur and Advisor
Read Bio
David Knight is a business visionary with a track record of innovative problem-solving in high growth and challenging environments. He sets strategic vision and development strategies for his companies by establishing values and building company culture. He also raises and allocates capital and manages business development.
As an internationally recognized leader in bamboo agriculture and manufacturing, and sustainable building materials and practices, David co-founded Teragren Bamboo Flooring, Panels and Worktops, and most recently Resource Fiber. David is President/CEO of this innovative company, building a farm-to-factory bamboo fiber industry in the U.S.
David brings a wealth of experience in product innovation, international manufacturing, sales, mergers and consolidations along with a dedication to achieving the triple bottom line of social, environmental and financial goals.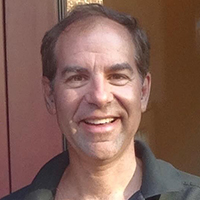 Ken Kranseler
Product Marketing
Read Bio
Ken will review product and business concepts; identifying how to target customers effectively, and address real customer needs. By focusing on product positioning, developing a product roadmap, finding product-market-fit and choosing a go-to-market strategy, Ken helps define the what, the who, and the how soon. In addition, he can help define resources and partnerships needed to sell the product effectively in different channels.
His experience includes building businesses from scratch in both consumer and b2b spaces, both startups and within large companies (Amazon, Microsoft and Kentucky Fried Chicken). He's often the first person brought on board to achieve fast, successful, market penetration.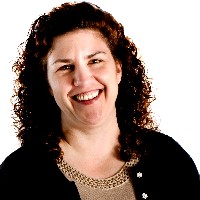 Charlotte Lawson
Procurement & Information Strategies
Read Bio
Charlotte brings procurement expertise to companies in startup, growth, and expansion stages at times of high change.  Every business purchase has hidden, long term impacts to the bottom line.  Charlotte guides companies building new offerings, pivoting, or scaling to buy smarter to improve profits, minimize risks and justify procurement decisions to investors, clients, and lenders.
Charlotte specializes in procurement and information strategies in cutting-edge, high growth organizations. She is certified in information (CIP)and technology procurement (CTPE, CCCM) and holds a Masters in Information Studies (MLIS) from Florida State University with a focus on knowledge management.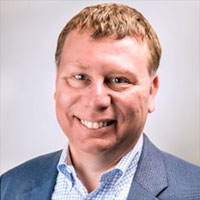 Lawrence I Lerner
Digitalization and Product Launch
Read Bio
Lawrence I Lerner advises entrepreneurs in many industries and functional areas. Areas of expertise include digital strategy, payments, social media/mobility, retail, healthtech, fintech and media. He shows entrepreneurs why achieving strategic and tactical goals now, can engineer their next opportunities. His ability to see around corners for market needs, helps his clients identify and create game-changing services and products.
Lawrence understands a founder's challenges and has real world, actionable solutions to offer. Having worked for and with top-tier consulting firms, such as PricewaterhouseCoopers, Cognizant Technology Solutions, and UST Global; technology startups, like Zakta, LEVL, FrontFundr, CoinBeyond and others he can explain what tools you'll need to compete effectively.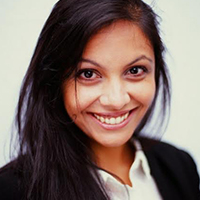 Shreya B. Ley
Company Formation Law
Read Bio
Shreya's engineering degree followed by a stint in worldwide petroleum exploration, tested her analytic skills. Running a successful startup forged her business management skills. As part of the New Orleans BioInnovations Center, Shreya helped commercialize technologies coming out of local universities and graduate schools.
At Accelement she offers her expertise to entrepreneurs dealing with fundamental business choices. Instead of advising from a single perspective, her work in both startups and large corporations has taught her to value active risk assessment to avoid pitfalls.
Today, as an attorney, with her own Seattle firm, she has a boundless passion for helping fellow "idea people" with questions about business formation, risk management, and patents and intellectual property.
Janet Livingstone
Organizational Development
Read Bio
Janet's passion is global workforce mobility and cultural transition – helping companies find, retain, and motivate people from around the world. She's an experienced coach and organizational development consultant, having lived and worked on four continents coaching NGOs, corporations and startups including JikoPower, Social Venture Partners, IBM, O2, ING Bank, the Slovak EU representation in Brussels, and the Open Society Foundation. During her ten years in global health, Janet worked in Bolivia, Cote d'Ivoire, Czech Republic, Kenya, Madagascar, Nepal and Zambia.
She speaks six languages and has a sense of humor in almost all of them. She holds degrees from McGill University and Georgetown University.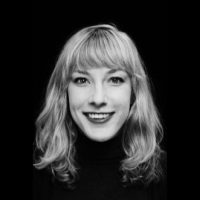 Alexis Miller
Design Strategist & Product Developer
Read Bio
Alexis passionately believes good design is critical to the success of any product and service. Alexis creates valuable customer and user experiences for different mediums, from digital services, VR/AR technology, to physical spaces.
As a user experience designer, Alexis helps entrepreneurs uncover essential customer information by developing user research plans, creating design systems, and building purchase decision roadmaps. Her goal is to evangelize good design throughout the startup community.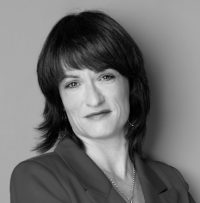 Suzanne Mills
Consumer Strategy
Read Bio
Suzanne, a creative founder and dynamic leader, shares expertise in capitalizing on physical and online sales growth opportunities. She practices informed decision-making, coming from meaningful customer insights, building successful brand marketing strategies. Deeply understanding customers, crafting real value propositions and advocating for customers enhances the shopping experience both online and offline.
Suzanne demonstrates how applying appropriate technology and data analysis achieves better vendor and partner relationships, essential to help businesses reach their goals and scale for the future. Her strategic vision and implementation result in physical and online growth in the B2C retail sector and the B2B banking sector.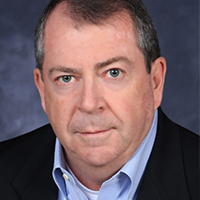 Mark Mitchell
Operations Planning and Infrastructure Scaling
Read Bio
Mark's passion is seeing the companies he's coached and mentored succeed. Mark coaches on strategic planning and operational management, infrastructure scaling, joint ventures, and strategic partnerships. As an operations and financial professional, he has a reputation for driving results. He's revamped sales operations, developed service offerings, handled contract negotiations, deployed financial controls, including systems design and implementation. He's taken prototypes from drawings to commercial success, overseeing manufacturing and deployment.
Mark has consulted to many startups and turnarounds as well as held senior management roles with Flextronics, Master Builders Association, and Music Group Services among others.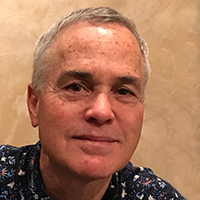 Mark Neuhausen
Tactical Product Launch, Investor
Read Bio
Mark Neuhausen is a problem solver who gets it done. He brings 40+ years of entrepreneurial experience launching new products and services in small, medium, and large companies. Mark is an angel investor in Seattle, and an active connector among entrepreneurs and investors. His formal education includes Physics degrees from MIT and a Wharton MBA.
Mark's rewards come from helping others succeed. His young adult children include an MD, a Stanford Ph.D, and an attorney. Show him your stuff, tell him what you want, and he will actively work with you to get you to where want to be.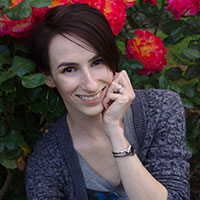 Elena Nilosek
Intellectual Property Consultant
Read Bio
Elena advises entrepreneurs on intellectual property matters. In a fast-paced world it is never too early to protect your intellectual assets. With her experience, she explains how IP protection works, what it entails and which route may be optimal and efficient for the client's need.
In addition to being a USPTO registered patent agent, she earned a PhD (MS, and BS) in Chemistry, as well as a BS in Mathematics and Informatics. Applying her extensive academic training to the IP sphere allows Elena to navigate through multiple technical fields and delve into scientific discussions, stay abreast of changes in the IP laws while delivering exceptional service.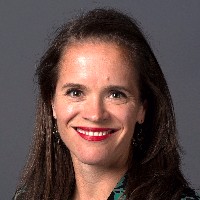 Carlee Price
Financials & Integrated Scenario Analyses
Read Bio
Carlee enthusiastically embraces financial statements as a tool to understand a business through a "numbers lens." By building scenario analyses she understands how pulling different levers, such as payment terms or COGS or different funding scenarios can affect the business in the short and long run.
Nearly two decades spent analysing public industrial products, manufacturing, oil and gas equipment, transportation and logistics companies. Formal Data Science training helps her pull insights from large datasets using R and SQL among other tools. Her deep domain expertise in asset management (institutional & retail) provides valuable insight to fintech disruptors.
Read Bio
Becky works with startups to define vision, product strategy and the human experience. As a practitioner of design thinking, she shows how to leverage empathy to understand audiences, including buyers, partners and investors.
Becky engages entrepreneurs who are building design specifications and documentation for engineering and development teams. She guides short-term and long-term product roadmaps, integrating future technologies including artificial intelligence and design thinking for mobile, wearable, extended reality and IIoT.
Having worked on innovative products and technologies for companies large and small around the globe, Becky shows her enthusiasm and passion for great experiences, and pulling together teams to drive successful outcomes.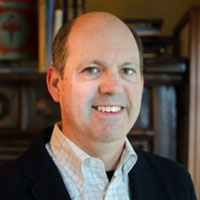 David Prindle
Start-up Operations
Read Bio
David Prindle specializes in entrepreneurship and business operations for small businesses ranging from start-ups to accelerating companies that are preparing for the next phase of growth. David has worked for and consulted to a wide range of entrepreneurial companies, including marketing agencies, software developers, sales training services, food manufacturers and non-profit organizations. David will be advising on a range of topics including business plan development, product market fit, hiring practices, productivity tools, general accounting, business law, company culture and HR, office planning, operations and business development. He will also be managing the coaching team and the business operations for Accelement.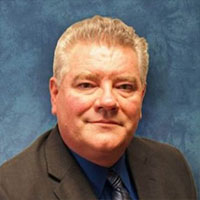 Jeff Rea
Business Strategy and Planning
Read Bio
Jeff Rea focuses on the development and commercialization of new ventures from a business and marketing strategy perspective.
Jeff's 30+ years of experience includes leadership roles with high profile global consumer brands as well entrepreneurial ventures in the food, beverage and entertainment sectors.  His avowed passion is around innovation, branding, customer engagement, go to market planning and sales channel development.
Jeff advises on business research and strategy, business plan development, marketing and sales including go-to-market planning with particular expertise and passion for b2c products and services.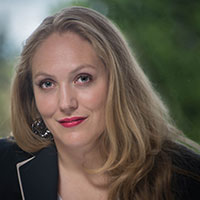 Tamara Rogers
Law, Business Structure
Read Bio
As an attorney in a solo practice, Tamara helps technology-based companies with contract and business law. She's worked at all levels of business scale, assisting with business plans, choosing structures, protecting intellectual property, drafting contracts, and hiring contractors and employees. She has also served as a pitch coach for several startups, helping prepare investment-winning decks.
As General Counsel to two Seattle startups, Essay Mentors and 1026 Labs, she helps keep their businesses on track. Prior to focusing on the startup world, Tamara worked for the Washington Legislature and Microsoft.
Roger A. Sahm, MD
Biomedical Technologies
Read Bio
Dr. Sahm's specialty is anticipating the questions that will be asked of a technology or product by clinicians, regulatory bodies, and reimbursement payers, and then pursuing the appropriate pathways to answer those questions.
Roger has over 25 years of experience in life science technology development with particular expertise in imaging and energy delivery, including both diagnostic and therapeutic ultrasound, as well as cardiovascular, pulmonary, neurological, urological, and rehabilitation products.
Dr. Sahm coaches in business and regulatory strategy, intellectual property/due diligence, market needs analysis, human factors, risk analysis engineering and validation, preclinical studies for proof-of-concept, clinical studies to establish safety and efficacy, and regulatory submissions.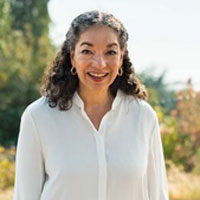 Pascha Scott
Branding and Marketing
Read Bio
Pascha Scott focuses on building brands using a range of marketing tools, strategic planning and positioning, brand focal points and key messaging.
Pascha has over 25 years of experience working on b2c and b2b brands including technology, sustainable building materials and real estate. She has a particularly deep history in food, beverage and hospitality brands.
Pascha is available to answer questions about preparing brands for every stage from launch to regional, national or international growth. To achieve business goals, she considers a mix of communication vehicles that may include advertising, PR, graphic design, websites, social media, tradeshow, retail design or packaging.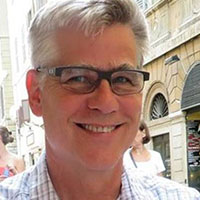 Mark Swanson
Full-stack Supply Chain Implementation
Read Bio
Mark guides companies through building operations infrastructure and negotiating fulfillment, packaging and freight relationships. His areas of expertise include supply chain strategy, from domestic manufacturing and purchasing to shipping final products to the customers around the world. His goal is building systems and structure that get products to market faster, inexpensively and in pristine condition.
Mark's experience includes over 30 years in all areas of operations, with the last 15 years in eCommerce as director of operations for homegrocer.com, onlineshoes.com, zumiez.com and julep.com. He is also the operations advisor for StemBox.
Marcia Teixeira
Organizational Development
Read Bio
As an organization development expert, Marcia brings a high level of expertise to Accelement. Her specialties include situational analysis, due diligence, stakeholder evaluation, and business development. As a professional coach, she focuses on leadership and team development.
Her process uses insightful questioning and active listening with open-hearted curiosity, kindness, and transparency to enable individuals to take ownership of executing their plans to achieve their goals. In team training, her methods foster commitment among management groups to come together and successfully execute against their organizational goals.
Marcia holds a Master's degree in Organization Development from Saybrook University and an MBA from Universidade São Paulo, and an International Coaching Certificate from International Coaching Institute.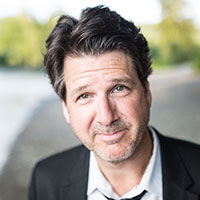 Eric Thompson
Business Development and Partnerships
Read Bio
For established companies Eric fosters deal development and partnership innovation to drive revenue growth and valuation. For startups, he sharpens their focus, and aligns aspirational with practical marketing efforts.  By combining Eric's strategic thought leadership with actionable, results-focused planning he helps entrepreneurs get to market quickly. At the same time, to help the team make informed decisions and establish priorities, Eric's process captures precise, relevant data and insights to feed into the strategy process.
Eric is partner and principal consultant at IndieBD, a business development agency.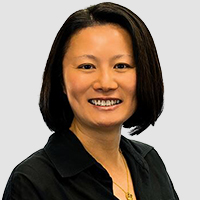 Hoai Huong Tran
Market Research
Read Bio
Market research is the foundation for building a compelling narrative for your product or service. Hoai Huong Tran's passion for research helps entrepreneurs answer some of their thorniest questions. Who are my customers? What do they want? What are their pain points? Does my product/service solve those problems? How should I position and message to differentiate myself? Hoai offers guidance on how to execute market research and explains when it's appropriate for a young business. Hoai is also a skilled writer and storyteller and brings a humanist approach to research.
Hoai holds a Ph.D. in sociology from Cornell University and has more than ten years of experience as a market researcher at Microsoft.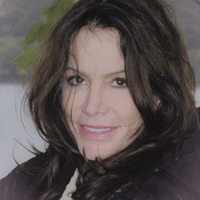 Wendy Tyler
Product Strategy and Storytelling
Read Bio
Wendy Tyler helps startups understand the power of their foundation story, share it with their customers, partners, investors, and employees, and use it to build a product vision. Using this strategic approach helps entrepreneurs design their successful product environment, spanning product conception to channel execution.
Wendy draws on experience managing teams at Microsoft as well as founding her own start-up, to provide coaching tips on leadership, culture development, and change management. She is both a noted writer and speaker on these topics.
Christian Webber
Strategy, Planning, and Customer Insights
Read Bio
What makes a customer "love" a product?  What is the statistical relationship between love and profit?  With a passion for combining art and science, Christian merges customer understanding with business analysis. His experience includes finance strategy and market research in organizations large and small. Christian is recognized for driving innovation through strategy, product planning, and customer insights. He advises on product design, positioning, branding, and behavioral/perceptual customer research. In addition to formal training as a coach and mentor, Christian has an MBA/MPPM from Yale University.
If you'd like more information, contact us here: